In addition to our full hair salon services, New Image now offers an Upgrade Menu – Spread the word!
Ask your stylist for current pricing of desired services.

Nectaya Nurturing Hair Color:
Ammonia-free, permanent hair color with up to 45% more billiance1
Up to 91% naturally derived ingredients including deep conditioning argan oil for smooth, exceptionally shiny hair
NEW! Nectaya® HiBlonde control shades available in six beautiful blonde shades. Perfect lift in tone in onestep – up to five levels of lift.
1 Compared to conventional permanent hair color, internal study 2011.
Luxury SilkLift Blonde:
For blonde clients who demand perfectly conditioned, healthy looking hair, Goldwell introduces SilkLift, a revolutionary new product that combines a powerful high performance lightener with a unique conditioning serum for the shiniest and silkiest hair possible. During the lightening process, the SilkproteinComplex targets conditioning inside the hair and smooths the cuticle outside the hair. When the SilkproteinComplex mixes with the Shield Technol0gy , it creates a protective shield, keeping the SilkproteinComplex stable during oxidation, delivering luminous blonde hair.
Colorance 5 Minute Express Toners: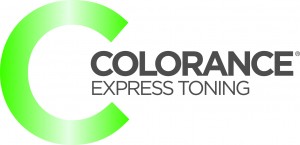 Gentle Blonde Refinement in Just 5 Minutes!
Subtle shades with shine
Concise color range for easy consultations and shade choice
Convenient application at shampoo bowl
Use after lightening, highlighting or highlift color balancing service
New Blonde Blending:
New Blonde is an innovative color that recharges your blonde highlights – in JUST 5 MINUTES
Men ReShade: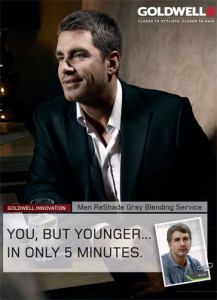 A refreshed look with less grey – easy, quick and very natural looking results.
Features & Benefits: Quick and discreet, applied at the shampoo bowl 5 minute application. No artificially colored results. Will not fade off tone over time.
Men ReShade Hybrid Foam Technology: The innovative Hybrid Foam Technology combines the easy application of a foam with the natural results of an oxidative color. It provides natural, transparent grey blending – a cool masculine tone, with no solid effect, no visible re-growth, no reddish or warm tones after shampooing and shampoos out true-to-tone. Delivers a refreshed youthful look men desire.
View Hair Salon Services or Pricing Menu